You can order with your credit card if the delivery address is in Canada.
Boreal spice kit
$ 30.00
Free shipping from $65.00
What we think
We think this Boreal Spice Kit from Pilki is a fantastic way to explore these forest products in your cooking! Hand picked in Quebec, these four products will fill your kitchen with incredible aromas and broaden your recipe ideas bringing them to new levels. They also come in neat little reusable jars to keep these essences of the forest fresh in between cooking spells.
Description
Balsam Fir, crushed 1 x 9 g

Green Alder, whole 1 x 15 g

Cedar, crushed 1 x 8 g

Sweetgale, crushed 1 x 5 g
Pilki
PilKi offers herbal teas made from Labrador tea with innovative flavors, with wild ingredients hand-picked in the boreal forest and the meadows of Quebec.
>
For more information, visit Pilki.ca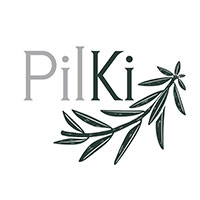 See more gift ideas from Pilki
>
View all ideas from Pilki
Delivered by Canada Post
Free shipping from $65.00
Share this gift idea wherever you want: