You can order with your credit card if the delivery address is in Canada.
Chai tea and chocolate combo
$18.98
Free shipping from $60.00
What we think
Perfect for the person who cannot resist anything chai flavoured, this combo of chai spices and cacao bean is the perfect way to cozy up and settle into a relaxing evening. Made by Canadian company Avanaa, the Chai cacao husk tea infusion is a taste and smell sensation that will leave you wanting more. But wait, because there is more! This set also includes a chai-infused chocolate bar which makes for the perfect accompaniment to go along with your tea.
Send this to someone so they can treat themselves to an unforgettable chai tasting experience! 
Description
100% natural and plant-based
Cacao husk tea 75g
Chocolate 65g
Ethically sourced cacao 
Handcrafted 
Avanaa
Avanaa handcrafted chocolates are made from bean-to-bar in Canada. Eat chocolate and support hard-working cacao farmers from across the globe.
>
For more information, visit Avanaa.ca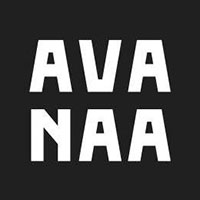 See more gift ideas from Avanaa
>
View all ideas from Avanaa
Delivered by Canada Post
Free shipping from $60.00
Share on social networks or by email: