You can order with your credit card if the delivery address is in Canada.
Decorative paddle – Lemongrass
$ 190.00
Free shipping from $250.00
What we think
Great to add a cabin-like feeling into your design, this paddle will bring a great deal of authenticity to the interior. Onquata, the company that designs and builds these, is working mainly with First Nations to bring these great paddles to the world. Here, the pattern on the paddle is an arrow with colours lemon yellow, white, and light grey. A great gift for a mom that loves decorative objects or for any person that holds a nice and authentic interior.
Description
Handmade in Wendake
Working with First Nations
Perpetuating traditions and recognizing ancestral craftsmanship
Having a positive impact on Aboriginal communities
100% Satisfied or your money back
Limited Quantity
Delivery Anywhere in CANADA!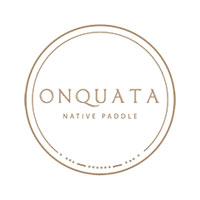 See more gift ideas from Onquata
>
View all ideas from Onquata
Delivered by Canada Post
Free shipping from $250.00
Share on social networks or by email: