You can order with your credit card if the delivery address is in Canada.
Endless summer spices Collection
$ 59.00
Free shipping from $60.00
What we think
Perfect for the barbecue, this set of spices has been assembled by Kanel's team. It regroups some of their best spices blend in a great packaging. Just on time for the barbecue season. Another great gift for the king or queen of barbecue.
Description
The spices included in this set are:
Caramelized Coffee Rub
Butcher's Block
Fresh Salted Peppercorns
Sweet Korean Heat
Organic Louisiana Fried Chicken
Kanel
Based in Montreal, Kanel was founded by two food and wellness-loving young mamas with a serious entrepreneurial streak. After the births of their babies, they bonded over their search for ready-to-cook ingredients that would make amazing food effortless...
>
For more information, visit Kanel.com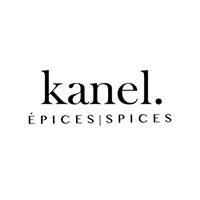 See more gift ideas from Kanel
>
View all ideas from Kanel
Delivered by Canada Post
Free shipping from $60.00
Share this gift idea wherever you want: