You can order with your credit card if the delivery address is in Canada.
Hygge Mulling Spice
$ 7.00
Free shipping from $60.00
What we think
Adding a little Hygge Mulling Spice to your preferred warm beverage will bring an instantly cozy and warm atmosphere. These Mulling Spices are a beautiful combination of cinnamon, orange peel, cloves, allspice, and cardamom. They are also packed nicely in a resealable pouch to keep that freshness locked in. This is a great DIY kit to have in the house!
If you know someone who absolutely adores a warm mulled spice drink then this will certainly put a smile on their face.
Description
Cinnamon, Orange peel, Cloves, Allspice, and Cardamom
Resealable and Compostable pouch
Convenient size for at home or bringing on travels
Kanel
Based in Montreal, Kanel was founded by two food and wellness-loving young mamas with a serious entrepreneurial streak. After the births of their babies, they bonded over their search for ready-to-cook ingredients that would make amazing food effortless...
>
For more information, visit Kanel.com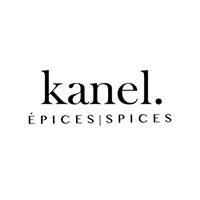 See more gift ideas from Kanel
>
View all ideas from Kanel
Delivered by Canada Post
Free shipping from $60.00
Share this gift idea wherever you want: