You can order with your credit card if the delivery address is in Canada.
Kanel's full spice collection
Buy on Kanel.com
$ 248.00
Our opinion
The ultimate gift for foodies that love their spices. This gift set includes 19 blends of spices which is the full collection of spices sold by the Montreal company Kanel. The collection set will demonstrate the power of spices and the expertise of Kanel. Of course, if that's too big, you still can find smaller sets on their website.
Gift Idea Description:
The full spice collection gift set includes :
Aglio Napoletano
Cinnamon Soul
Butcher's Block
Golden Lemon Turmeric
Hawaiian 'Ono Poké
Montreal Bagel Spice
Organic Louisiana Fried Chicken
Organic Sunday Roast
Organic Sweet Jamaican Jerk
Organic Taquería Blend
Porcini Umami Rub
Santa Fe Chipotle Honey
Sesame Hazelnut Dukka
Smoked Chorizo Rub
Stockholm Lemon & Dill
Sun Roasted Tomato & Fennel
Sweet & Smoky Rub
Vadouvan Curry
Crunchy Chocolate Dukka
Sweet Korean Heat
For more information, visit Kanel.com


This product is sold by Kanel: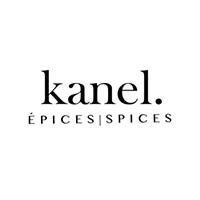 Shipping information
Delivered by Canada Post
Free shipping from $60,00
Questions & Answers on Kanel (F.A.Q.)
See more gift ideas from Kanel