You can order with your credit card if the delivery address is in Canada.
Genmaicha – Tea Box
Buy on
Camellia-sinensis.com
$ 8.00
Our opinion
This tea is a classic, and delicious, combination of Bancha and grilled rice. Naturally sweet and full bodied, it also has the subtlety of a grassy Japanese green tea. 
Gift Idea Description:
box contains 50g of tea
detailed description of the tea's origin, taste, antioxidant properties, and caffeine quantities can be found on the outside of the box
infusion time and temperature can be tailored to meet individual tastes
For more information, visit Camellia-sinensis.com


This product is sold by Camellia Sinensis Teahouse: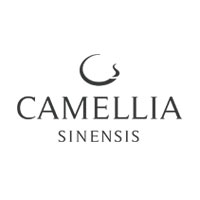 Shipping information
Questions & Answers on Camellia Sinensis Teahouse (F.A.Q.)
See more gift ideas from Camellia Sinensis Teahouse