You can order with your credit card if the delivery address is in Canada.
DIY Kit – Brew Your Own Kombucha!
$ 59.99
What we think
Finally! Get everything you need to make your very own home-brew Kombucha! This kit includes all the necessary pre-measured ingredients, equipment, and a SCOBY to make your first two 4 liters brews. Instead of spending lots of money buying Kombucha, make it home or give this as a gift to someone who LOVES this healthy drink!
Description
Your DIY Kombucha Starter Kit Includes:
1 Gallon (4 Litre) Glass Brew Jar w/ Plastic Lid
Organic Kombucha Culture (SCOBY) w/ Starter Tea
2 Pre-measured Bags of Organic Sugar (2 Brews)
2 Pre-measured Bags of Organic Tea Blend from Westholme Tea Company (2 Brews)
Disposable Tea Bags (2 Brews)
Adhesive Temperature Strip
Cotton Cloth Cover
Elastic Band
Pipet Straw
Detailed Step-by-Step Brewing Instructions
Metal Mesh Strainer
Brew Your Bucha
Brew Your Bucha is a Canadian kombucha home brew company and community. Our goal is to give aspiring brewers all of the equipment, resources and knowledge to make your own kombucha. Give the gift of health!
>
For more information, visit Brewyourbucha.com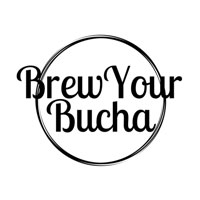 See more gift ideas from Brew Your Bucha
>
View all ideas from
Brew Your Bucha
Share this gift idea wherever you want: