You can order with your credit card if the delivery address is in Canada.
DIY Kit – Brew Your Own Kombucha!
Buy now
$ 64.99
Our opinion
Finally! Get everything you need to make your very own home-brew Kombucha! This kit includes all the necessary pre-measured ingredients, equipment, and a SCOBY to make your first two 4 liters brews. Instead of spending lots of money buying Kombucha, make it home or give this as a gift to someone who LOVES this healthy drink!
Gift Idea Description:
Your DIY Kombucha Starter Kit Includes:
1 Gallon (4 Litre) Glass Brew Jar w/ Plastic Lid
Organic Kombucha Culture (SCOBY) w/ Starter Tea
2 Pre-measured Bags of Organic Sugar (2 Brews)
2 Pre-measured Bags of Organic Tea Blend from Westholme Tea Company (2 Brews)
Disposable Tea Bags (2 Brews)
Adhesive Temperature Strip
Cotton Cloth Cover
Elastic Band
Pipet Straw
Detailed Step-by-Step Brewing Instructions
Metal Mesh Strainer
For more information, visit Brewyourbucha.com


This product is sold by Brew Your Bucha: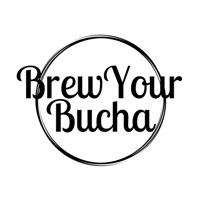 Shipping information:
Some questions before buying?
Questions & Answers on Brew Your Bucha (F.A.Q.)
See more gift ideas from Brew Your Bucha: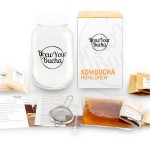 View all ideas from
Brew Your Bucha >>
Buy this gift idea