You can order with your credit card if the delivery address is in Canada.
Soy wax candles DIY Kit
$ 78.00
Free shipping from $100.00
What we think
This great kit will provide everything you need to make your own soy wax candles at home. It's a cool gift to offer to someone that loves a project or to keep someone out of boredom during the long winters. The kit contains enough product to make up to 6 soy candles of 8oz which represent 50 hours of burning time for each candle.
Description
The kit contains :
2x Fragrances of your choice (description in the photos)
Soy wax
6x Cotton wicks
Measuring cup (ml)
6x T. Lees blank labels
1x Pair of nitrile gloves
6x Jars (3 amber glass and 3 clear), with lids
Detailed instructions
t.lees
Tlees is a canadian company that focus on creating great products and original fragrance to nourish the sould & body. Find some candles, soaps or lip balms ... They also build some D.I.Y kits to let you enjoy the creation process.
>
For more information, visit Tlees.co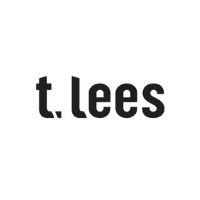 See more gift ideas from t.lees
>
View all ideas from t.lees
Share on social networks or by email: