$ 42.00
Free shipping from $88.00
What we think
Treat yourself or a loved one to the gift of self-care with this DIY clay face mask kit. This kit has everything you need to give your skin that healthy glow! You can choose to customise your mask depending on what you feel your skin is in need of.
The base formula of this mask has been made to leave your skin feeling healthy and illuminated. It is suited to all skin types and you can choose from either the Clarifying, Age defying or Soothing booster packs to customise your order.
A fantastic gift to immerse oneself or others in some much needed self care.
Description
Clay Mask Kit Contents- All Skin Types:
1 x Instruction Booklet (Eng ONLY)

1 x Humectant: Glycerin (15 ml)

1 x Base Clay: For All Skin Types (18 g)

1 x Booster Packs (2 g each for a total of 6 g)
Optional Tools:

1 x Metal Application Brush

1 x Wood Fibre Facial Sponge
*This Kit is formulated for All Skin Types, and made with 100% natural and vegan ingredients that are cruelty-free.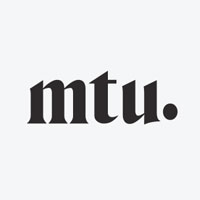 See more gift ideas from Make This Universe
>
View all ideas from
Make This Universe
Delivered by Canada Post
Free shipping from $88.00
Share this gift idea wherever you want: