You can order with your credit card if the delivery address is in Canada.
Multipurpose bag – 30 L
$ 279.00
Free shipping from $20.00
What we think
If you are looking for a gift for someone who absolutely loves travel and adventure then this Owly Pack backpack 30 liters is perfect! It was designed with efficiency, comfort, and quality in mind. Each part of the backpack is well thought out to ensure efficiency is achieved while at the same time showing a modern design. There is lots of room for all the essentials.
This is a great gift that will ensure the receiver has everything they need when heading off on new adventures!
Description
Dimension: 30L.
Backrest height: 39,5 cm.
Weight: 1.1 Kg (2.4 Lbs).
Fabric: P600D Galaxy FM. PU coated 1500mm FR. (Waterproofness)
Best quality of zippers on the market: YKK waterproof Aquaguard.
Water repellent but not waterproof, in case of heavy downpours a waterproof bag cover is required (optional).
Eva foam in the shoulder straps and hips belt for optimal comfort.
Ultra comfortable backrest with ventilation system.
4 outside pockets, 12 inside pockets and one laptop sleeve for 16 inches or less laptops.
Unisex shoulder straps with a specific design to bypass the female chest.
H2o output.
System of fasteners, placed in strategic places, which allows to realize all kinds of configurations for the different ways of traveling of each.
Full perimeter U-shaped zipper for easy access to the entire bag.
Holder for water bottle.
Owly Packs
Owly Packs is a Canadian company that designed and build great gear for outdoor. The hamac-tent for 2 is a unique product that will make adventurous people travel and hike a different and exciting way.
>
For more information, visit Owlypacks.com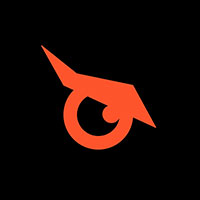 See more gift ideas from Owly Packs
>
View all ideas from Owly Packs
Free shipping from $20.00
Share this gift idea wherever you want: