You can order with your credit card if the delivery address is in Canada.
Kanel Voyager Collection
$ 38.00
Free shipping from $60.00
What we think
Elevate your tasting experience with this set of eight aromatic spice blends and sea salts internationally inspired to bring the tastes of the world to your very own home.
These spices not only taste good but they also come in a luxurious gift box and reusable amber glass jars so you can easily re-fill them time and time again!
Perfect for the food lover in your life or for your own home.
Description
This set includes:
Kanel
Based in Montreal, Kanel was founded by two food and wellness-loving young mamas with a serious entrepreneurial streak. After the births of their babies, they bonded over their search for ready-to-cook ingredients that would make amazing food effortless – both wanted to whip up mouthwatering meals without spending hours in the kitchen.
>
For more information, visit Kanel.com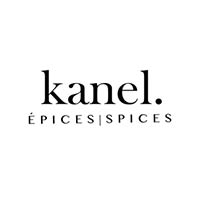 See more gift ideas from Kanel
>
View all ideas from Kanel
Delivered by Canada Post
Free shipping from $60.00
Share on social networks or by email: