You can order with your credit card if the delivery address is in Canada.
Pilki complete tea infusion kit
$ 65.00
Free shipping from $65.00
What we think
Every tea connoisseur needs to experience the sublime flavours of the PilKi tea blends. Their labrador based herbal tea blends are hand picked in the boreal forests and meadows of Quebec which makes them not only very innovative but also a very unique tasting experience for any tea lover!
The complete kit by PilKi offers 8 different aromatic blends to discover and each pouch makes between 12 and 15 cups so there is lots to go around should one wish to impress friends and family with a tea tasting experience to remember.
Description
The complete kit contains the following blends:
Pilki
PilKi offers herbal teas made from Labrador tea with innovative flavors, with wild ingredients hand-picked in the boreal forest and the meadows of Quebec.
>
For more information, visit Pilki.ca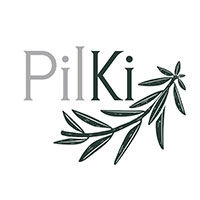 See more gift ideas from Pilki
>
View all ideas from Pilki
Delivered by Canada Post
Free shipping from $65.00
Share on social networks or by email: