You can order with your credit card if the delivery address is in Canada.
Poutine candle
$ 24.99
Free shipping from $50.00
What we think
A classic in Quebec but also across Canada, Poutine is in everyone's heart. This candle will work as a reminder to order Poutine every day your recipient will pass by it. Disclaimer: this candle DOES NOT smell like Poutine, the scent is Coconut Cream :)
Description
This candle details is:
Materials: Parrafin Wax
Scent: Coconut Cream
Burn Time: 36 hours
Main and Local
Main & Local's motto is that they offer "Montreal & Toronto souvenirs that don't suck", haha :). We agree, their products are amazing, unique & funny Canadian gift ideas to be discovered today!
>
For more information, visit Mainandlocal.com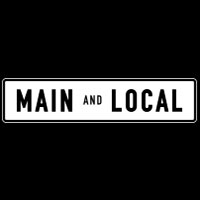 See more gift ideas from Main and Local
>
View all ideas from
Main and Local
Share on social networks or by email: