You can order with your credit card if the delivery address is in Canada.
Riedel Gin Glasses
$ 59.95
Free shipping from $150.00
What we think
This is a fantastic gift for someone who loves to really enjoy their Gin experience. These 6 glasses have a tulip shaped bowl which enhances the experience allowing the Gin aromatics to really flow. They have a beautiful modern aesthetic for a classic drink!
These would make a perfect gift for someone who likes to enjoy a good Gin or cocktail at home for themselves or for entertaining. 
Description
Main material : Crystalline
6 x Glasses 
Dishwasher safe
Height: 12.4cm
Contains: 762ml (25.7 oz)
Ginius Gin kits
The Gin kits from Ginius are GENIUS! You can now make your own gin at home with an easy-to-follow process that creates amazingly delicious results.
>
For more information, visit Ginius.ca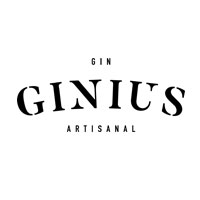 See more gift ideas from Ginius Gin kits
>
View all ideas from Ginius Gin kits
Free shipping from $150.00
Share this gift idea wherever you want: