You can order with your credit card if the delivery address is in Canada.
Tabletop fire torch – Revo
$ 189.00
What we think
Perfect for the summer parties late at night. This tabletop fire torch really has a cool design and we heard a lot of men love this one. A cool way to light up the party and set a cozy mood around a glass of wine or a few beers. It's known that men love a good fire, and with no fire pit available, this fire torch will do perfectly.
Description
Safe for Indoor or Outdoor Use
Includes FREE Bottle of Gel Fuel - $25 Value!
Easy to Use with Flame Snuffer Included
Patented Tornado Flame
Luxury Fire Canada
Sales Maverick Inc is the corporation that the brand Luxury Fire Canada resides. We created Luxury Fire Canada as a online retailer specializing in unique fire features. We use Sales Maverick Inc as the distribution arm for our products.
>
For more information, visit Luxuryfirecanada.com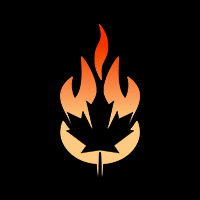 See more gift ideas from Luxury Fire Canada
>
View all ideas from
Luxury Fire Canada
Share this gift idea wherever you want: