You can order with your credit card if the delivery address is in Canada.
Tea box – Anti-cold
$ 28.00
What we think
It's so sad to be sick !!!! Here's a anti-cold tea box with 4 differents teas that will soothe your little ailments, as well as honey to relieve your throat. This tea set will be your extra energy dose. Believe me, you need this!
Treat your flu naturally! This box of teas and infusions will give you relief!
Description
4 teas to help you with your cold
T-Surprise
Who doesn't love to discover new teas? With Tsurprise, you can offer a tea box (teabox) by mail that's filled with surprises & discoveries. A great gift idea to buy, give & receive!
>
For more information, visit Tsurprise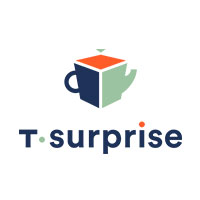 See more gift ideas from T-Surprise
>
View all ideas from T-Surprise
Share on social networks or by email: