You can order with your credit card if the delivery address is in Canada.
Tea box – Boost of energy
$ 35.00
What we think
Tea is an ally to fight fatigue and it contains several ingredients serving as stimuli: caffeine, theine, vitamins C ... a great boost of energy to pass through winter!
Description
Contains 4 varieties of teas with a surprise
T-Surprise
Who doesn't love to discover new teas? With Tsurprise, you can offer a tea box (teabox) by mail that's filled with surprises & discoveries. A great gift idea to buy, give & receive!
>
For more information, visit Tsurprise.com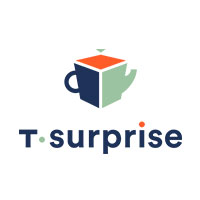 See more gift ideas from T-Surprise
>
View all ideas from T-Surprise
Share on social networks or by email: