You can order with your credit card if the delivery address is in Canada.
Valentine Tea Box
$ 35.00
What we think
Discover delicious, delightful and flavourful teas and infusions with The Valentine Box by T-Surprise, a Canadian company who have an abundance of teas and infusions to discover.
Whether it is for you to enjoy for yourself or to share with loved ones, experiencing these carefully selected and great tasting varieties of flavours will be an experience for the senses. 
The Valentine box has four tea and infusion flavours to try out and if you absolutely loved them and want to try more, you can choose to subscribe to a monthly plan if you wish to keep discovering more and more exciting varieties! This really is a lovely gift to send someone who loves to enjoy a serene cup of tea.
Description
A selection of 4 varieties of teas and infusions
Relaxing aromas
Choose between 1, 3, 6 or 12 month subscription
Cancel any time
T-Surprise
Who doesn't love to discover new teas? With Tsurprise, you can offer a tea box (teabox) by mail that's filled with surprises & discoveries. A great gift idea to buy, give & receive!
>
For more information, visit Tsurprise.com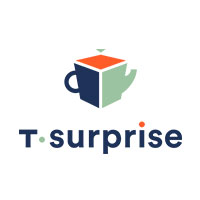 See more gift ideas from T-Surprise
>
View all ideas from T-Surprise
Share on social networks or by email: