You can order with your credit card if the delivery address is in Canada.
Tea box – Maternity
$ 55.00
What we think
It is always difficult when you are pregnant to know which teas and infusions we have the right to drink. T Surprise have designed for you a special maternity box! A great gift idea for expecting moms!
Description
1 box with 5 varieties which will allow to :
✓ Avoid nausea in early pregnancy
✓ Avoid constipation
✓ Relax during your pregnancy around a good cup of tea or herbal tea
✓ Prepare your childbirth as a sportsman
✓ Prepare for breastfeeding
T-Surprise
Who doesn't love to discover new teas? With Tsurprise, you can offer a tea box (teabox) by mail that's filled with surprises & discoveries. A great gift idea to buy, give & receive!
>
For more information, visit Tsurprise.com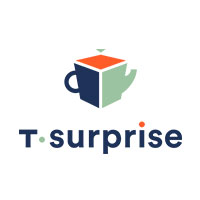 See more gift ideas from T-Surprise
>
View all ideas from T-Surprise
Share on social networks or by email: