You can order with your credit card if the delivery address is in Canada.
Vegan cheese – DIY kit
Buy on U-main.ca
$ 39.50
Our opinion
Cheese for the vegan, we're all about it :) This DIY kit will give you all you need to make 3 types of vegan cheeses: Melted Mozzarella, Cheddar, Ricotta. A cool gift to do to a vegan around you that's salivating when they see you eat your cheese.
Gift Idea Description:
Without nuts or peanuts
Make 3 different types of vegan cheeses : Melted Mozzarella, Cheddar, Ricotta
Creates up to 8 Kg of cheese!
Without carrageenans (ingredient linked to cancer that is still used by many vegan cheesemakers for their gelling and thickening properties)
For more information, visit U-main.ca


This product is sold by U Main: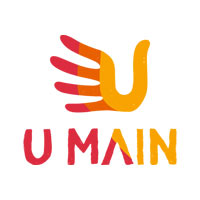 Shipping information
Delivered by Canada Post
Free shipping from $60,00
Questions & Answers on U Main (F.A.Q.)
See more gift ideas from U Main