You can order with your credit card if the delivery address is in Canada.
Halloumi & Cheese Curd DIY Kit
$ 46.50
Free shipping from $75.00
What we think
You had me at Halloumi! This truly is a terrific gift for any cheese enthusiast. Packed full of all the essentials to get you started on your very own cheese-making experience in your own home! This artisan kit has all you need to make both Halloumi and Cheese Curds. Who doesn't love Halloumi? It is perfect for frying or grilling, and the Cheese curds are a great accompaniment to some tasty Poutine!
It comes with all necessary ingredients, a cheese strainer, instructions, and a dairy thermometer! All that you need to add is the cow or goat milk of your choice.
So whether it is for yourself or someone who you know will really love this DIY experience, this gift is sure to be a crowd-pleaser ( for both the receiver and the people who get to eat the cheese)
Description
Vegetarian rennet (microbial enzymes)





Bacterial cultures type II





Bacterial cultures type III





Chlorure de calcium





Cheese salt





Reusable cheesecloth - 100% cotton





Dairy thermometer *





3 cheese strainers





Instructions and recipes




U Main
U MAIN is a Canadian business that started manufacturing their cheese making kits in 2015 in Montreal. They offer a variety of kits to discover the pleasures of creating your own cheeses at home.
>
For more information, visit U-main.ca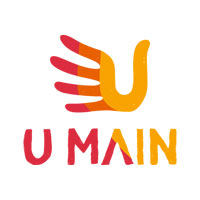 See more gift ideas from U Main
>
View all ideas from U Main
Delivered by Canada Post
Free shipping from $75.00
Share this gift idea wherever you want: