You can order with your credit card if the delivery address is in Canada.
Pleasure for Two Giftbox (in Quebec)
$ 139.99
Free shipping
What we think
Keep the romance alive or give it just the spark it needs with a pleasure-for-two package from Coffrets Prestige!
Let yourselves be seduced by a wide array of getaways, outings, and workshops specifically designed to bring you closer together and set you both at ease so that you can concentrate on what really matters: enjoying life together!
Description
Simply follow the link for all the details!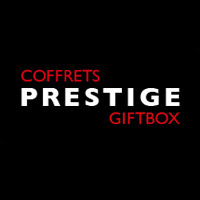 See more gift ideas from Prestige Giftbox
>
View all ideas from
Prestige Giftbox
Share this gift idea wherever you want: