You can order with your credit card if the delivery address is in Canada.
Sport Driving Giftbox (in Quebec)
Buy now
$ 139.99
Our opinion
Know anyone who's always wanted to drive a Ferrari, a Lamborghini or even NASCAR vehicle? Make a childhood dream come true!
After a short training session with an expert they can be on the road and on the go!
Gift Idea Description:
Types of cars available : Ferrari 360, Lamborghini Gallardo or Ferrari F430
Cost : $139 + taxes
Insurance included in the price of certain packages (check with Coffrets Prestige)
Preliminary theoretical course 
Possibility to pay on location to extend the tour
This package allows you to choose from between the following 10 Quebec circuits:  
Icar Expérience : driving a Ferrari F430 or a Lamborghini LP560 (available circuits: Mirabel, Québec, Cayuga (Ontario), Woodbine (Ontario)) - 2 tours of the track
Vortex Racing : driving simulation
Course Vintage : driving an authentic Mustang
Motocross Deschambault : Motocross Location
L'Académie Andrew Ranger : driving a Nascar car on one of the following circuits : SANAIR or Autodrome Chaudière
Stock-Car Jean-Paul Cabana School on one of the following circuits: SANAIR, Autodrome Chaudière
Centre Aventure Mattawin : a half-day snowmobile ride (possibility to have 2 people on the snowmobile)
Matane Motosport : 2 hour snowmobile initiation
For more information, visit the Prestige Giftbox online shop


This product is sold by Prestige Giftbox: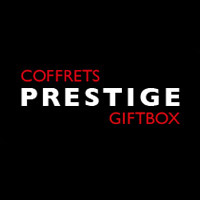 Shipping information:
Some questions before buying?
Questions & Answers on Prestige Giftbox (F.A.Q.)
See more gift ideas from Prestige Giftbox: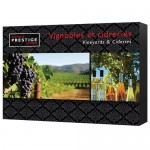 View all ideas from
Prestige Giftbox >>
Buy this gift idea