You can order with your credit card if the delivery address is in Canada.
Vineyards & Cideries Giftbox (Quebec)
$ 99.99
Free shipping
What we think
You live in Quebec, or maybe you want to make someone discover the vines and ciders from Quebec. This giftbox proposes to choose a vineyard or cideries between 16 beautiful places and landscapes. A nice gift for wine lovers!
This gift box is for 2 people which is a great gift idea if you want to share a moment with a loved one. You also can simply offer it!
Description
Gift box (an actual physical box that you receive in the mail)
Choose from a variety of 16 vineyards!
For 2 people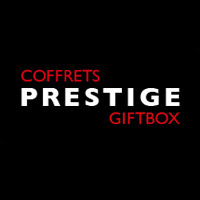 See more gift ideas from Prestige Giftbox
>
View all ideas from
Prestige Giftbox
Share this gift idea wherever you want: