You can order with your credit card if the delivery address is in Canada.
Fall favourites bundle
$ 30.00
Free shipping from $60.00
What we think
If you love to experience all of the wonderful flavours that remind us of Autumn then these Fall favourites products are a great bundle to have to hand. Whether it's to add to your favourite autumnal hot drink or your baking, these ingredients will have you feeling the ultimate fall vibes inside your own home. Sweet or savoury, there is something in this box to cover so many great fall inspired recipes that will have you wanting more.
Great for the foodie in your life or even for yourself!
Description
Each bundle contains:
Organic Perfect Pumpkin Pie
Spiced Pumpkin Blend
Cinnamon Soul
Kanel
Based in Montreal, Kanel was founded by two food and wellness-loving young mamas with a serious entrepreneurial streak. After the births of their babies, they bonded over their search for ready-to-cook ingredients that would make amazing food effortless...
>
For more information, visit Kanel.com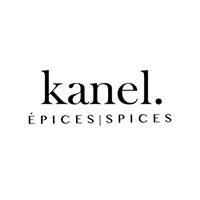 See more gift ideas from Kanel
>
View all ideas from Kanel
Delivered by Canada Post
Free shipping from $60.00
Share this gift idea wherever you want: