You can order with your credit card if the delivery address is in Canada.
Walk on the wild side – guess where trips
$ 65.00
Free shipping
What we think
The walk on the wild side trip by 'Guess where trips' is a really great experience for those who love to get outdoors and be immersed in nature while exploring scenic trails. The itinerary of this trip will have you checking out endearing towns, picturesque walks and even a waterside brewery, amongst many other sights!
'Guess where trips' is a Canadian company who take great care in curating the most incredible trips that include a detailed itinerary which the recipients get emailed to them ahead of their trip. They really have thought of everything to make this the ultimate travel experience as they also include a list of items to prepare before you go, suggested places to eat, locations to stop at and should you wish to extend your trip they even include suggested accommodations to check out. All you have to do is pick the package that suits you and or the recipients in mind and everything is planned for you.
If you are looking for unique gift ideas for outdoor enthusiasts then this is perfect!
Description
The average trip will take anywhere from 6-8 hours

Province : Ontario

PDF itinerary included

Preparation list also included

One package is recommended for 1-5 people

This itinerary can be used year-round between Wednesday - Sunday
Guess Where Trips
We create, design and sell surprise road trip itineraries for people to do in Ontario, BC, Alberta and Nova Scotia. Customers have the option between a mailed version - which comes in 5 envelopes - or a PDF instant download, which is one large PDF that...
>
For more information, visit Guesswheretrips.com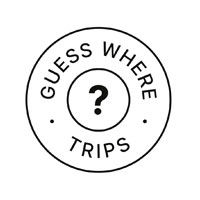 See more gift ideas from Guess Where Trips
>
View all ideas from
Guess Where Trips
Delivered by Receive a PDF by email
Free shipping
Share this gift idea wherever you want: