You can order with your credit card if the delivery address is in Canada.
Funky florals and fine wines – Guess where trips
$ 65.00
Free shipping
What we think
Wine, food and flowers? Say no more we are already excited by this trip! This trip itinerary is brought to you by 'Guess Where Trips' a Canadian company whose founder Jessica has made day trips endearing and exciting with specially curated itineraries based on each package.
Once you have selected the trip that you wish to take, Guess Where will email you an itinerary as well as a 'Before you go' packing list to ensure you have everything you need to set off on your travels!
There are four stops on the Funky florals and fine wines trip and each one has something special to discover. With local fine wines, amazing eateries and floral wonderlands to take in, this is a very scenic trip that will have you taking tonnes of pictures and loving all of the wondrous sites that are in store along the way.
We think this is a great gifting experience to gather together your friends and or family members for a special day of explorations and discoveries!
Description
The average trip will take anywhere from 6-8 hours 

PDF itinerary included 

Preparation list also included 

One package is recommended for 1-5 people
Guess Where Trips
We create, design and sell surprise road trip itineraries for people to do in Ontario, BC, Alberta and Nova Scotia. Customers have the option between a mailed version - which comes in 5 envelopes - or a PDF instant download, which is one large PDF that...
>
For more information, visit Guesswheretrips.com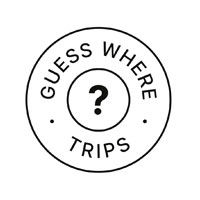 See more gift ideas from Guess Where Trips
>
View all ideas from
Guess Where Trips
Delivered by Receive a PDF by email
Free shipping
Share this gift idea wherever you want: