You can order with your credit card if the delivery address is in Canada.
The Taste Trail – Guess where trips
$ 65.00
Free shipping
What we think
The Taste Trail by Guess where trips is a fantastic insensitive to gather together your fellow foodies and wine lovers to experience everything from cute eateries, cideries, wineries, family farms and more as you all head off on a fun adventure full of whimsy!
Guess Where Trips provide you with an itinerary before you go and a preparation list so that you know what to bring ahead of time. They have taken great care in curating this trail so that you get to experience amazing local drinks and food but also magical forest trails to soak in the great outdoors.
All you have to do is choose your package at checkout and let Guess Where Trip's amazing itinerary lead you and yours on a unique and photogenic road trip to remember.
Description
Trip begins in a Historic BC town
Great for food lovers and wine connoisseurs
PDF itinerary included
Preparation list also included
One package is recommended for 1-5 people
Accommodation suggestion list included should you wish to extend your trip
Guess Where Trips
We create, design and sell surprise road trip itineraries for people to do in Ontario, BC, Alberta and Nova Scotia. Customers have the option between a mailed version - which comes in 5 envelopes - or a PDF instant download, which is one large PDF that...
>
For more information, visit Guesswheretrips.com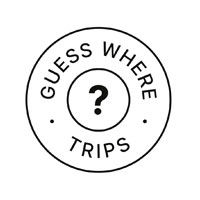 See more gift ideas from Guess Where Trips
>
View all ideas from
Guess Where Trips
Delivered by Receive a PDF by email
Free shipping
Share this gift idea wherever you want: