You can order with your credit card if the delivery address is in Canada.
Gourmet Spices & Sea Salts Discovery Box
$ 38.00
Free shipping from $60.00
What we think
If you want to introduce people to spices and gourmet salts, this discovery kit from the Canadian company Kanel is an excellent choice. The set features the 8 most popular spices & salts from the brand. These natural spices and salts are carefully selected by Kanel from sustainable sources around the world.
Description
The pack includes :
Summer Black Truffle Salt
Stockholm Lemon & Dill
Santa Fe Chipotle Honey
Montreal Bagel Spice
Organic Sunday Roast
Sweet & Smoky Rub
Organic Louisiana Fried Chicken
Holy Grail Garlic Salt
Kanel
Based in Montreal, Kanel was founded by two food and wellness-loving young mamas with a serious entrepreneurial streak. After the births of their babies, they bonded over their search for ready-to-cook ingredients that would make amazing food effortless – both wanted to whip up mouthwatering meals without spending hours in the kitchen.
>
For more information, visit Kanel.com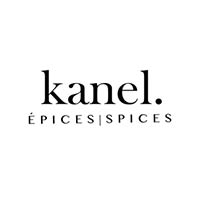 See more gift ideas from Kanel
>
View all ideas from Kanel
Delivered by Canada Post
Free shipping from $60.00
Share on social networks or by email: