You can order with your credit card if the delivery address is in Canada.
Smoke & fire spices gift set
Buy on Kanel.com
$ 50.00
Our opinion
The smoke & fire spices gift set is made by Kanel. Based in Montreal, Kanel was founded by the love of flavoury food made quickly and effortlessly. That's what Kanel delivers with this kit that will make your food tasty as f*** in a matter of seconds. Their website is very generous in recipes you can do using the spices.
Gift Idea Description:
The gift set includes 5 blends of spices : 
Smoked Chorizo Rub (85g)
Sweet Korean Heat (95g)
Organic Sweet Jamaican Jerk (85g)
Santa Fe Chipotle Honey (85g)
Organic Louisiana Fried Chicken (85g)
For more information, visit Kanel.com


This product is sold by Kanel: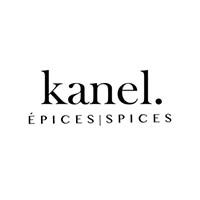 Shipping information
Delivered by Canada Post
Free shipping from $60,00
Questions & Answers on Kanel (F.A.Q.)
See more gift ideas from Kanel