Buy now
$ 16.00
Our opinion
Looking for a Vietnamese coffee in Canada?
If you want to offer something special to a coffee lover, you've come to the right place. Golden Triangle Coffee offers a wonderful variety of Asian coffees to discover. Coffee beans from Thailand, Vietnam, Myanmar and Indonesia are sure to surprise you.
Southeast Asia is not only known for its tea. Coffee also has a great place on the market. The quality and the discovery of new flavors will clearly be there. Golden Triangle Coffee imports green beans directly from a supplier who supports fair trade in order to support the communities where the coffee beans are grown.
All of it is roasted right here in Canada.
Bà Chúa Xứ coffee, from Sơn La in Vietnam, has notes of milk chocolate and tangerine, as well as a low acidity. It is different from traditional Vietnamese coffee, its taste is very sought after and refined. Vietnamese coffee is one of the most sought after in the West after Brazil. This one has Arabica beans.
If you were looking for a good Vietnamese coffee in Canada, it is now time to order and recall beautiful memories of travel or make a beautiful discovery.
Gift Idea Description:
225g (also available in 1 kg)
Origin of the word Bà Chúa Xứ : Holy Mother of the Kingdom, the mother of all
Process: Washed
Dark roast (medium available on request)
Varieties of beans: Catimor
Altitude: 800 - 1400 m
Impressions: Milk chocolate and tangerine
Roasted in Montreal
For more information, visit Goldentrianglecoffee.ca


This product is sold by Golden Tirangle Coffee: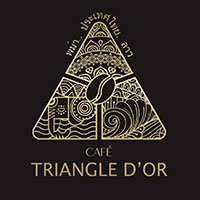 Shipping information:
Delivered by Canada Post
Free shipping from $100,00
Some questions before buying?
Questions & Answers on Golden Tirangle Coffee (F.A.Q.)
See more gift ideas from Golden Tirangle Coffee: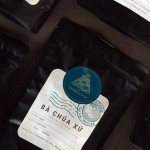 View all ideas from
Golden Tirangle Coffee >>
Buy this gift idea