You can order with your credit card if the delivery address is in Canada.
Green Tea a quest for fresh leaf and timeless craft
$ 10.00
Free shipping from $65.00
What we think
Share your love of everything green with this beautifully written account of a quest for tea! Detailing everything from search to taste, the book's four highly qualified and passionate tea-professionals introduce you to their world. A lovely gift for any tea lover.
Description
Winner BEST TEA BOOK Gourmands Awards 2014
from Camellia Sinensis Tea House
Edition : Benjamin Press
Edition year : 2015
ISBN : 978-0-9836106-6-3
Language : English
Nb Pages : 175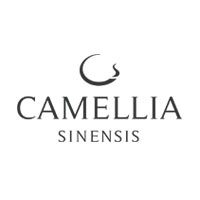 See more gift ideas from Camellia Sinensis Teahouse
>
View all ideas from
Camellia Sinensis Teahouse
Share on social networks or by email: