You can order with your credit card if the delivery address is in Canada.
Oatbox – The Classic Box!
Buy now
$ 38.00
Our opinion
Getting up early to prepare a healthful breakfast isn't always easy (and you know it!) Let Oatbox take care of it for you! They work hard to provide you with premium products delivered straight to you with the highest quality standards. This is why every product is crafted with care and freshly prepared, so you can enjoy the very best meal at the right time of the day.
You can buy a box which is a one-time purchase. It's 100% organic, local and plant-based.
*The varieties of granola can vary according to the seasons!
Gift Idea Description:
Included :
1 granola bag
2 oatmeal bags
1 Oatbox glass jar
For more information, visit Oatbox.com


This product is sold by Oatbox: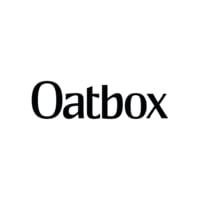 Shipping information:
Some questions before buying?
Questions & Answers on Oatbox (F.A.Q.)
See more gift ideas from Oatbox:
View all ideas from Oatbox >>
Buy this gift idea